PERFECT FOR COMPACT AREAS CORRUGATED STEEL SQUARE TANKS
Square water tanks have flat ends, giving them a smaller footprint than the equivalent capacity Slimline or Round Tanks. This helps maximise water storage in a tight space. Choose from a range of popular sizes to perfectly fit the space available.
Our square water tanks are manufactured using  Bluescope AQUAPLATE® Steel and have a fully engineered internal stainless steel support frame. Available in capacities from 560 litres up to 7,900 litres and in a  range of seven colours.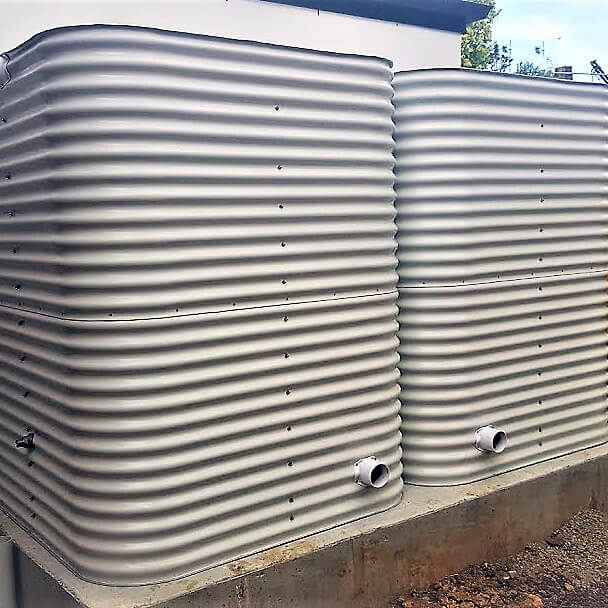 FIND OUT WHAT TANKS BEST FOR YOU