STAINLESS STEEL ROUND AND SLIM & SQUARE WATER TANKS
All our durable and fire resistant Tanksalot® stainless steel
rainwater tanks are manufactured from high marine grade stainless steel,
with a 20-year warranty. Our stainless steel water tanks are built to
last, are resistant to corrosion, riveted for strength, and bonded with
high-grade potable sealant for extra strength and resistance to leaks.
We built a wide range of standard and slim stainless steel rainwater
tanks, as well as supplying custom made round, slim, detention and
retention stainless steel water tanks. One of our friendly team members
will be happy to answer any questions you may have about our
industry-leading water tank products and services.
Marine Grade 316 Stainless Steel versus the lower grade 304.
The simple answer is 304 contains 18% chromium and 8% nickel while
316 contains 16% chromium, 10% nickel and 2% molybdenum. The molybdenum
is added to help resist corrosion to chlorides (like sea water and
de-icing salts). Our tanks are Riveted for strength and bonded with a
high grade potable sealant for extra strength and resistance to
leaks. In addition to custom building tanks, we offer a wide range of
standard and slimline options, including :
Tanksalot® Round Tanks
Tanksalot® Slim Tanks
Tanksalot® Square Tanks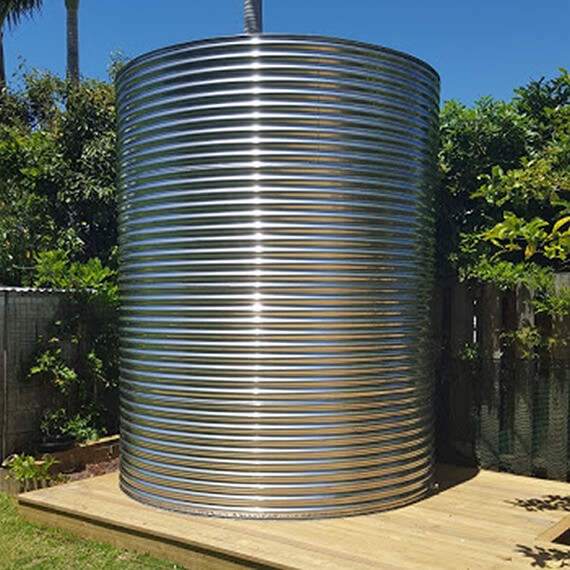 FIND OUT WHAT TANKS BEST FOR YOU