All our durable and fire resistant Tanksalot® stainless steel
rainwater tanks are manufactured from high marine grade stainless steel 316,
with a 15-year warranty. Our stainless steel water tanks are built to
last, are resistant to corrosion, riveted for strength, and bonded with
high-grade potable sealant for extra strength and resistance to leaks.
We build a wide range of Round and Slimline stainless steel rainwater
tanks, as well as supplying detention and retention stainless steel water tanks. 
Our tanks are perfect for customised Detention or retention tanks.
*Please note, our Stainless Steel tanks do not have colour options.*
Our tanks are Riveted for strength and bonded with a
high grade potable sealant for extra strength and resistance to
leaks. In addition to custom building tanks, we offer a wide range of Round and Slimline options, including :
Tanksalot® Round Tanks
Tanksalot® Slimline Tanks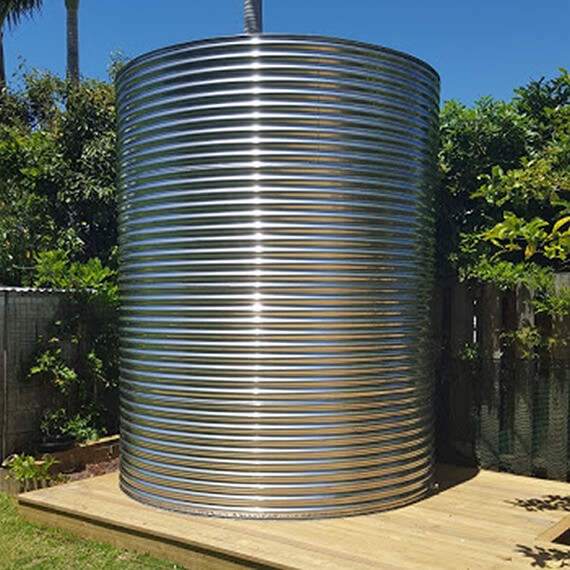 FIND OUT WHAT TANKS BEST FOR YOU